Wonderful events | 2020 "Xihu share Cup" badminton match ends successfully
2020-12-22
Summary:In order to implement the "Regulations on national fitness", extensively carry out national fitness activities, enrich the cultural and sports life of Shenzhen enterprises, and stimulate the powerful
Year end
With a wonderful badminton game
Release passion, burn and explode winter!
In order to implement the "Regulations on national fitness", extensively carry out national fitness activities, enrich the cultural and sports life of Shenzhen enterprises, and stimulate the powerful driving force of Shenzhen employees to write a new era and catch up with and surpass a new chapter, the seventh enterprise sports in 2020, sponsored by Shenzhen enterprise Federation and Shenzhen entrepreneur association and exclusively named by Shenzhen Xihu Co., Ltd., was held on December 19 The "West Lake share Cup" badminton competition was held in the badminton hall of Nanshan Science and technology park.
Thanks to Shenzhen Enterprise Federation and Shenzhen enterprise Association for holding this activity as scheduled during the epidemic period. As one of the key projects of the 7th Shenzhen enterprise games, it has also been guided and supported by Shenzhen culture, radio, television, tourism and Sports Bureau.
Next, let's go straight to the match
Take a look at the valiant posture of the athletes
The competition kicked off in a speech by President Wang Yuguang of Xihu Co., Ltd.
President Wang Yuguang said that Xihu shares is a local enterprise growing up with Shenzhen Special Economic Zone. The exclusive title of the competition aims to enrich the entertainment, cultural and sports life of Shenzhen enterprises, create a civilized, harmonious, United and enterprising business environment, create a sense of team cooperation, enhance team cohesion and combat effectiveness, and promote the employees of Shenzhen enterprises to develop healthy physique, love sports and sports Healthy life, happy work. At the same time, it also creates an interaction, exchange and cooperation platform for employees of Shenzhen enterprises. I hope you can show your level, spirit and style. I also wish the athletes good results!
The competition lasts for two days, with 36 Shenzhen enterprise teams participating in the competition, which is divided into five events, namely "men's andwomen's singles, mixed doubles, men's doubles and women's doubles". Four employee representatives of Xihu Co., Ltd. participated in the competition.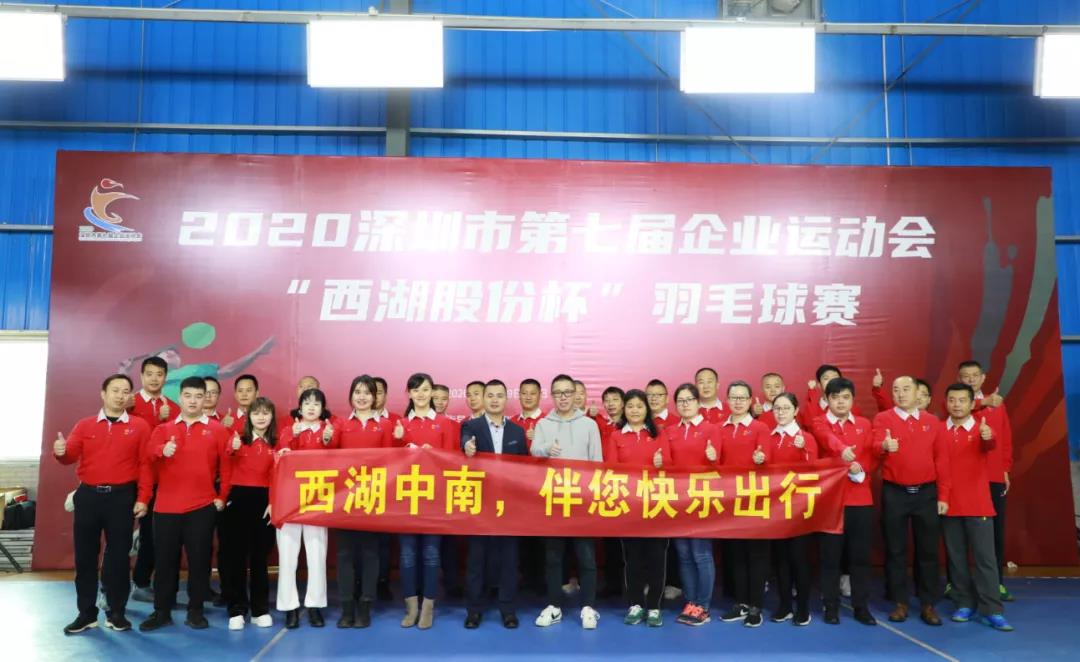 Assembly complete
All ready
The contestants are full of fighting spirit
Work hard
Both the skills and level of the competition
More out of the style and friendship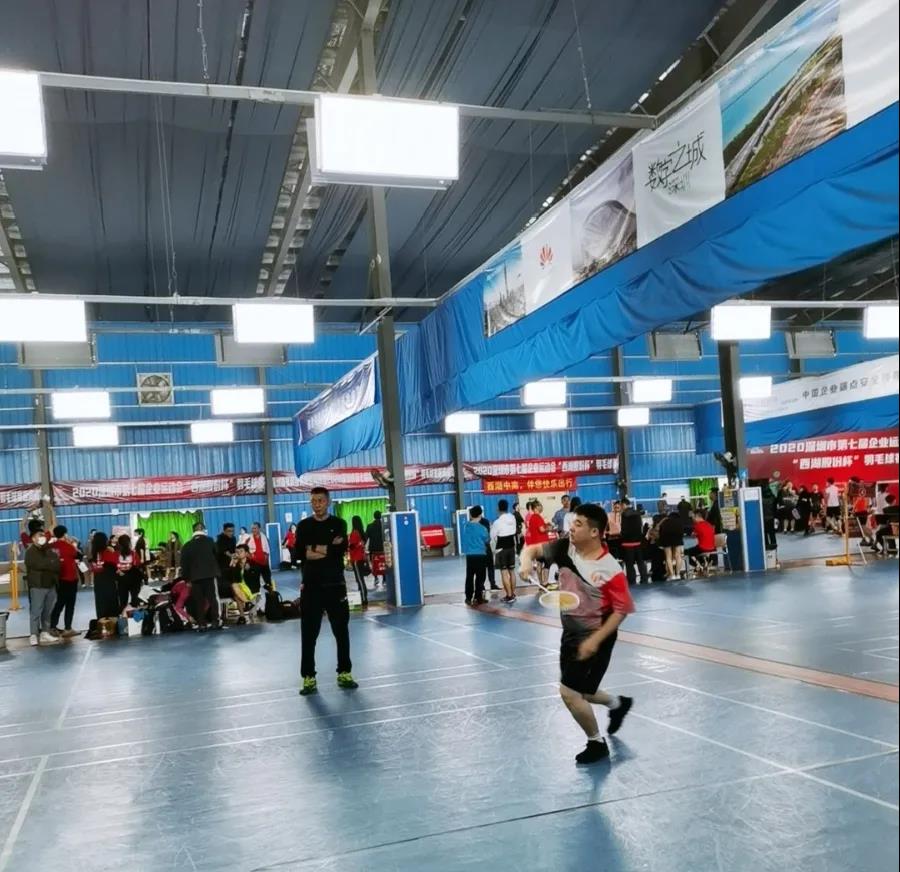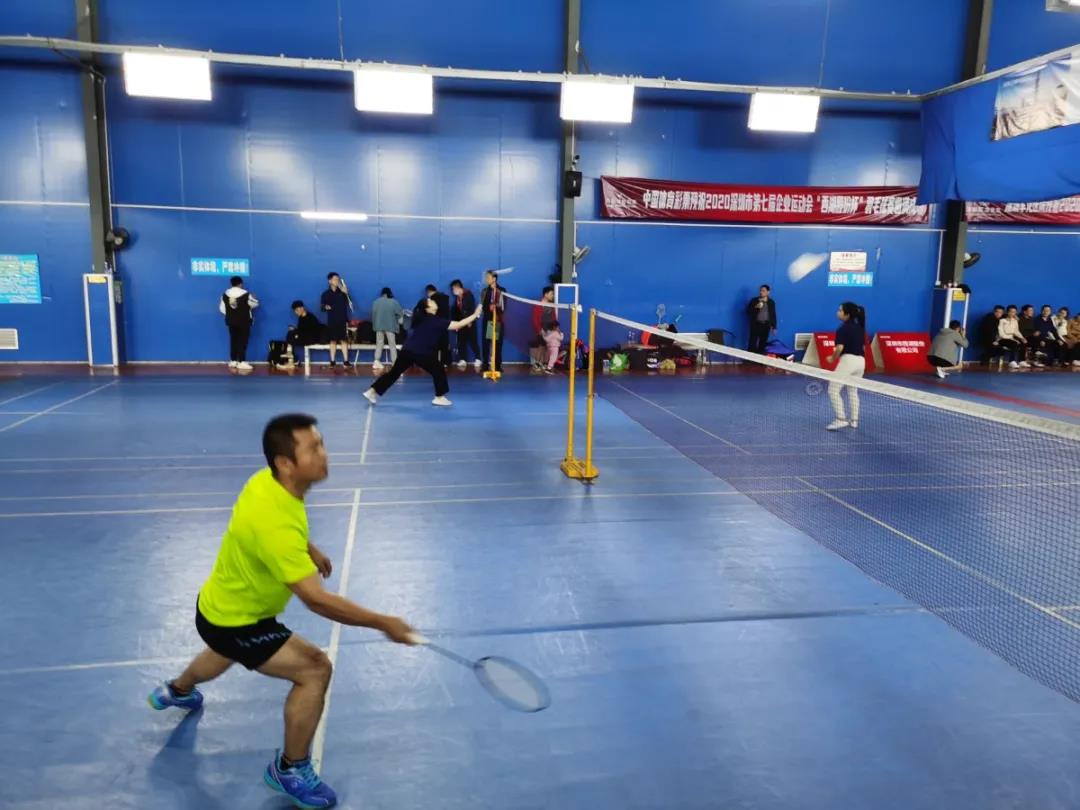 After fierce competition
The winners of the three projects were born
Chen Sanwu, employee of Xihu Co., Ltd
Third place in men's singles of middle age group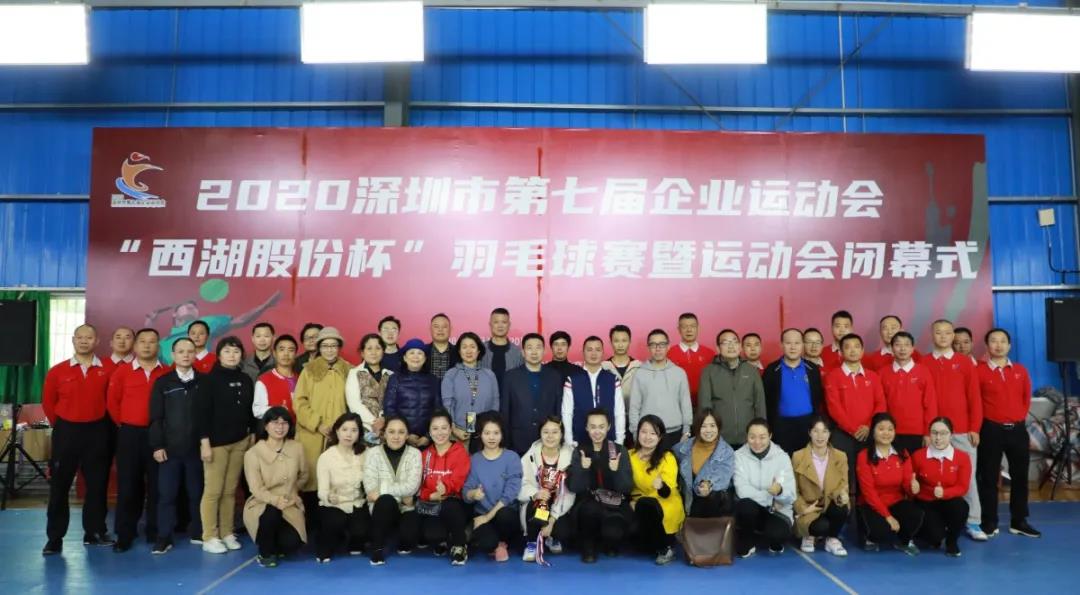 The awarding guests present awards to the winners and take a group photo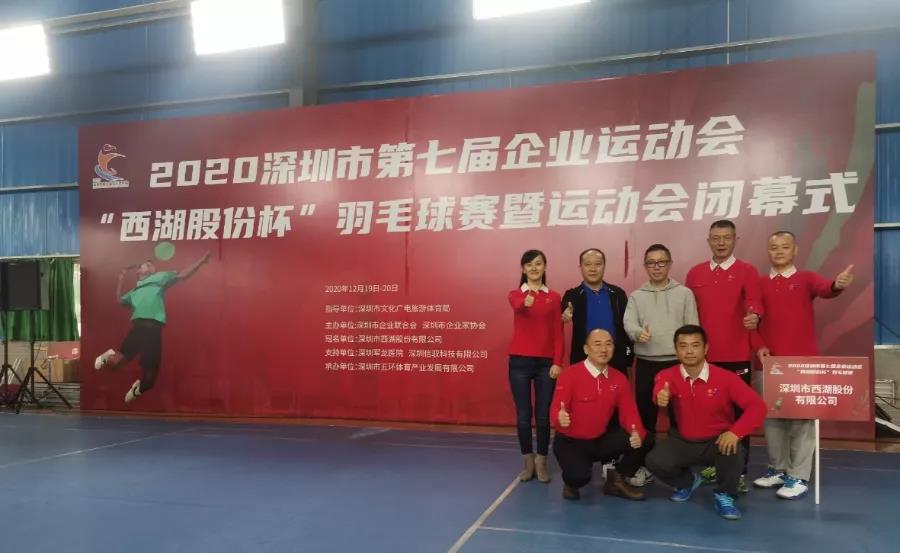 Congratulations to the winners!
of course
For every contestant
To finish the race safely is to win
Sweat for everyone
I like you who work hard
Copyright © 2019 Shenzhen Xihu Corporation Limited. All Rights Reserved